Networking & Matchmaking Platform
Increase your chances of making quality connections, plan in-person business meetings and make the most out of WIRE X 2019 conference using our Networking & Matchmaking platform powered by SwapCard.
Join WIRE 2019 Community: The experience begins with you!
In a few days after you registered for WIRE X 2019 you'll receive an email from us asking to activate your profile using the email address you used to register for the event. If you think you haven't received the activation email please contact us by email: wire2019@adrnordest.ro. Then the list of participants will instantly be at your fingertips.
Book Face-to-Face Meetings
Based on your professional needs, the app suggests participants with common interests. Start reviewing your matches, initiate conversations and plan to meet up in person at the event.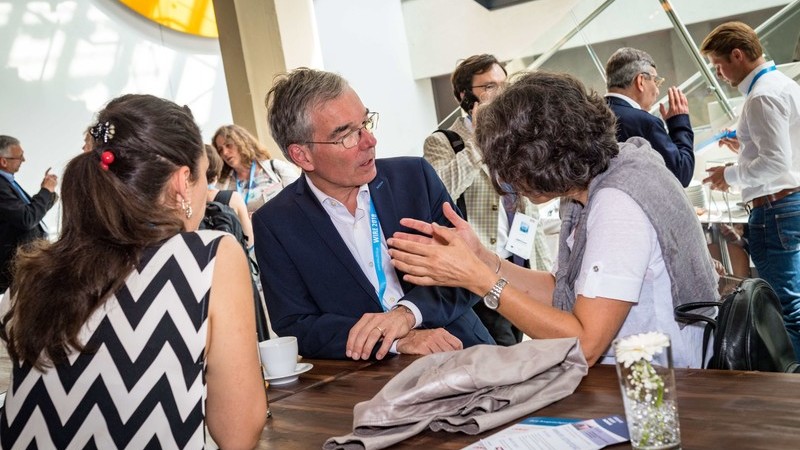 Follow up
With the use of tags, you can qualify your connections and add notes so you won't forget the important details. After the event, export your contacts to your smartphone for easy follow up. Say "so long!" to manually entering business card information!
Access to platform
Networking & Matchmaking platform is available on web browser and as a mobile app.
On web browser use this link (click) to login. For mobile app use the links below. Note that you can access the networking platform only after you registered and received your activation email, as stated above.